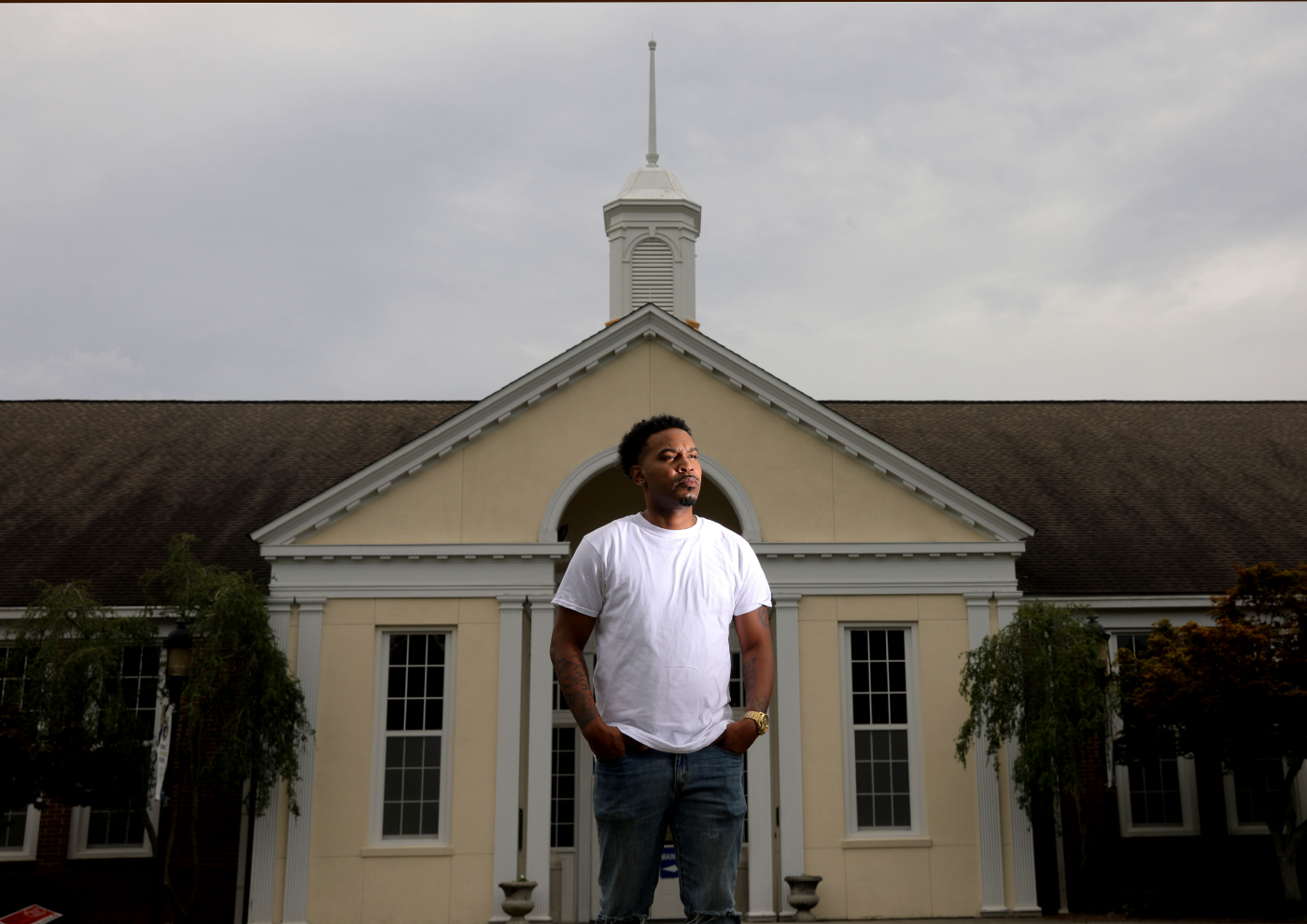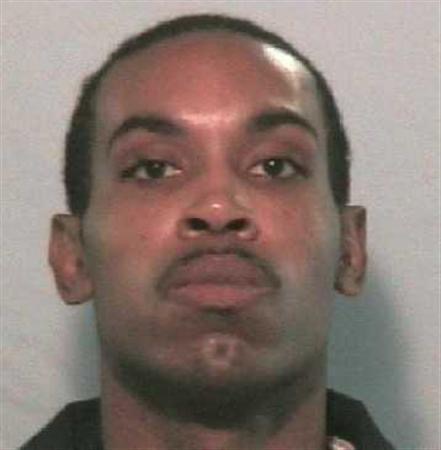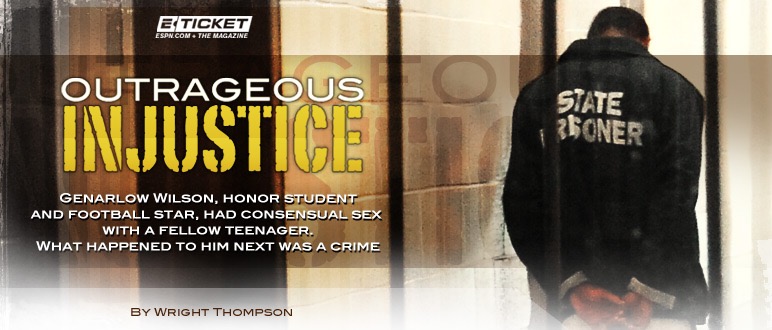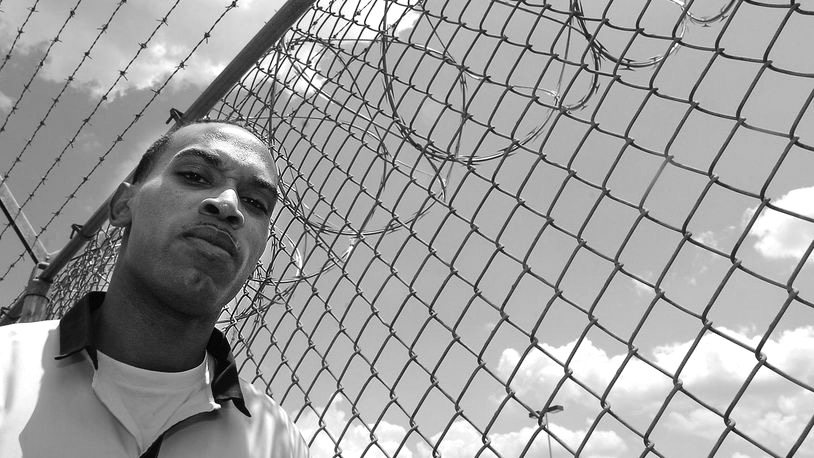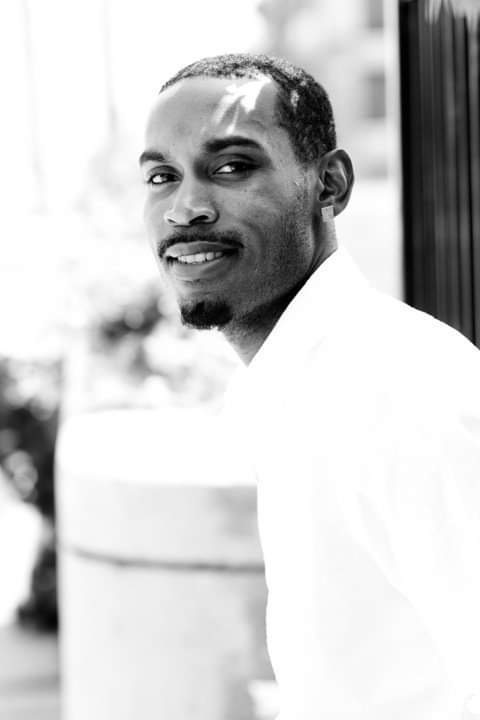 At the age of 17...
At the age of 17 Genarlow Wilson was living a dream life as a high school football and track star, homecoming king and B student enjoying his senior year at Douglasville High School in Douglasville, Ga. just outside of Atlanta. That quickly turned into a real-life nightmare due to a series of split-second decisions he made that would dramatically alter the course of his life forever. He chose to drink alcohol and smoke marijuana with some high school friends at a New Years Eve party at a seedy local hotel.

So highly intoxicated at the time, Genarlow didn't realize that the consensual oral sex that he'd received from a 15-year-old peer at the party, a girl  barely two years younger than him at the time, had been recorded on a video camera sitting on a nearby table in the hotel room. Law enforcement discovered the footage hours later, long after Genarlow had left the party early to meet his mother's curfew. A few day later his dream life turned into a real-life nightmare when he was arrested and walked out of his high school in handcuffs. He soon learned that he had been charged as an adult with Felony Aggravated Child Molestation, because under a Georgia law which he was completely unaware of, the girl was not of legal age to consent to any sexual activity. At the time, intercourse between teens was a Misdemeanor.

Having no previous criminal record and with a deep conviction that what had occurred that night with the girl was consensual, Genarlow refused to accept a plea deal from prosecutors. It would have shortened his prison time, but would have also meant Genarlow spending the rest of his life on the National Sex Offender Registry. He opted to take his chances with a jury trial, but with the recording  of what had occurred that night being shown as evidence in court, jurors had no choice but to convict him. Genarlow was sentenced to 10 years in prison, the mandatory minimum sentence for that offense in Georgia. He was sent to a maximum security prison before his 18th birthday.

His case was now well-known beyond the confines of Douglasville, Ga. until an in-depth feature story detailing his case appeared in the January 2006 issue of Atlanta magazine. The article is widely credited with helping spark the national and international media coverage that documented his highly-publicized two-year legal fight for freedom. Propelled by the passion and tireless support of his mother Juanessa Bennett, the legal acumen and dogged determination of Atlanta attorney B.J. Bernstein and public outcry spurred by media reports of his case in The New York Times, L.A. Times, CNN, NPR, BBC, ABC Prime Time, The Today Show, The Tom Joyner Morning Show, ESPN, The Atlanta Journal-Constitution, HDNet, Ebony and Essence among countless other outlets.
 His quest for freedom made it all the way to the Georgia Supreme Court. On October 26, 2007, the high court deemed Genarlow's sentence "cruel and unusual punishment"and ordered his immediate release from prison. As a result of his high-profile case, the Georgia legislature later passed a "Romeo and Juliet" provision changing the law that convicted Genarlow, making consensual sexual acts between teens a Misdemeanor instead of the Felony that unfortunately remained on Genarlow's record even after his release.
With the generous support of former syndicated urban radio personality Tom Joyner and the Tom Joyner Foundation, Genarlow received an academic scholarship and ultimately ally graduated from an HBCU, Atlanta's prestigious Morehouse College. Now a father of three young children, he works full time in education and has dedicated his life to sharing his story publicly in hopes of inspiring youth and educating parents, government officials, nonprofits, corporations and anyone open to learning more about about justice and the law.

Genarlow may be booked for speaking engagements, sharing his very personal and emotional story in-person and virtually, including his insights on juvenile justice, social justice, parenting and his struggles with reentry, and mental health among other related topics.